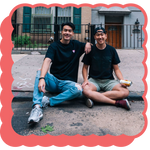 OUR STORY
The year is 2019: It's still the 2010s, we're bumpin' the BTS remix of Old Town Road, everyone's having a hot girl summer, and Parasite sweeps the world. Kevin and Sean are whooping it up across the city from Brooklyn Mirage to Ktown to Baby's All Right.‍
One so-late-it's-morning night, we stopped by our local korean fried chicken joint on the way home. As we ordered our last beer, we wondered why the menu only had uninspired Bud Lights and Heinekens. Was there no drink that embodies and reps who we are as Asian Americans with flavors near and dear to our hearts?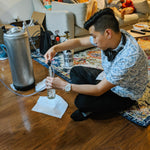 our v1 was bottled by hand!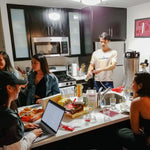 taste testing for quality control 🤤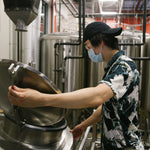 learning how to brew at scale
AND THUS, LUNAR WAS BORN.
Drawing from childhood memories and the flavors of our parents' cooking, we started brewing out of our apartments in NYC.
100+ recipes and many trips to Asia later, we finally created a recipe that perfectly blended the Asian flavors we love with the modern hard seltzer in a delicious, harmonious way.

Now ready to be part of your family dinners and nights out, we're eager to share with you this one-of-a-kind piece of Asian Americana (in a can).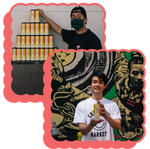 WITH LOVE,
SEAN & KEVIN