IT TAKES A VILLAGE
Telling the stories of Asian Americana and uplifting our community isn't something that can be done alone. Fortunately, there are already tons of other orgs and individuals who are valiantly fighting the good fight.
And that's why we donate a percentage of our monthly proceeds to a different non-profit organization, cause or individual, all in an effort to help support the AAPI community.
Championing a great cause? Tell us about it - we'd love to learn more and see what we can do to support. Email us at partnerships@drinklunar.com.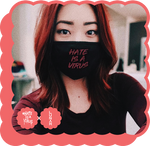 Hate Is A Virus
Hate Is A Virus is a nonprofit community of mobilizers and amplifiers looking to dismantle racism and hate.
Their mission is to amplify, educate and activate AAPI to stand for justice and equality in solidarity with other communities.
Send Chinatown Love
Send Chinatown Love is the team behind the "Light Up Chinatown" project, and NYC Chinatown Food Crawls, among other efforts and campaigns.
Their mission is to create a digital community for Chinatown's restaurants to sustain themselves during the COVID-19 pandemic and beyond.
We're thrilled and honored to be able to call them a friend, an ally, and our February 2021 donation partner.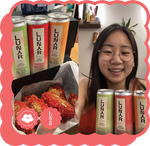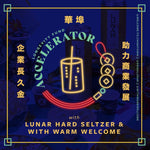 Welcome to Chinatown
Welcome to Chinatown offers probono relief and resources to Manhattan, Chinatown small businesses to benefit the broader Chinatown community.

Lunar partnered with Welcome To Chinatown by co-developing their Small Business Accelerator to provide consulting to help modernize these businesses.
Asian Americans Advancing Justice
Asian Americans Advancing Justice is a national affiliation of five leading organizations advocating for the civil and human rights of Asian Americans and other underserved communities to promote a fair and equitable society for all.